What is the Solar Energy Importance In Your Daily Life 2023? Did you know that the same amount of solar energy reaches the Earth in one hour, which could provide the entire planet with the necessary amount of energy all year round? Now the world uses only about 0.1% of the energy emitted by the Sun.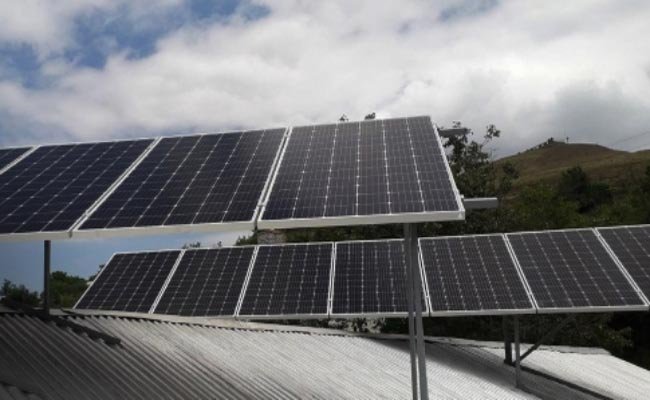 Solar energy can be used to generate electricity or heat, but the sun is also an integral part of our planet, without which no biological processes would take place on Earth. It is necessary to ensure the life processes of plants, animals, and humanity.
Solar Energy Importance In Your Daily Life 2023
Why Solar Energy?
In reality, most people don't use solar energy. But you should know that the rapid development of solar energy technologies in Europe and the world is associated with the goal of limiting the increasing amount of greenhouse gas emissions. Solar energy technologies are neutral in terms of greenhouse gases during their application – they do not create additional waste and emissions into the environment.
Another reason why the demand for solar energy has grown in recent years is the rise in energy prices and, on the contrary, the decrease in the cost of solar energy technologies. In addition, the International Renewable Energy Agency predicts that by 2025 the price of electricity generated by solar panels will decrease by another 59%.
How To Get Solar Energy?
Solar energy technologies differ depending on the type of energy produced. For the production of electricity, solar panels are used, the efficiency and price of which differ depending on the type of technology used – monocrystalline, pol crystalline, or thin film.
To obtain thermal energy, solar collectors are used, the efficiency of which also depends on the technology used – these can be either flat, vacuum, or concentrating solar collectors. Hybrid systems are also available on the world market, in which solar panel technology is combined with a solar collector, thus making efficient use of the thermal energy potential of heated solar panels.
Sun Lights Are So Important.
The sun gives light and radiation not only outside our homes and buildings. It can be used for your own good and in your home, allowing sunlight to flow through windows, skylights or glazed doors. Natural sunlight breathes life into the room and fills it with comfort.
To use the solar heat to the maximum, it is recommended to open blinds and blackout curtains during the daytime, especially on the south side – the room will receive additional heat and the need for artificial lighting will disappear during the daytime.
When building a house, its location should be chosen in such a way that most of the windows are on the south side. If 30 – 50% of the windows are located on the south side of the building, up to 40% of additional heat can be obtained in the premises – energy efficient and environmentally friendly!
Solar LED Lights
Solar LED lights are great when you have a garden in your home. These cozy, beautiful, and ecologically pure lamp posts or floor lamps will be the perfect way to light up your home or garden. Some pros about LED lights.
Autonomy: Solar-powered luminaries do not need to be powered from the mains. regularly change batteries or charge batteries in the traditional way. They provide themselves with energy for normal functioning, receiving it from the sun's rays.
Compactness and mobility: Almost all models of lighting fixtures of this type are lightweight, compact in size, and non-stationary. so they can be removed from one part of the site at any time without the involvement of special equipment and moved to another, or simply put away for storage.
Economical: Since the main source of energy for these luminaires is the sun, the lighting costs will be zero.
Even consumables practically do not have to be changed: the LED lamps with which the devices are equipped to serve for 50 thousand hours or more.
Ease of installation: luminaires are easily installed in any part of the site and are also easily dismantled if necessary. For installation, you do not need to involve specialists, all work can be done by hand, simply by reading the instructions.
Ease of installation: luminaires are easily installed in any part of the site and are also easily dismantled if necessary. For installation, you do not need to involve specialists, all work can be done by hand, simply by reading the instructions.
Environmentally friendly: when using solar energy, no harmful substances are released into the environment. The solar-powered luminaries themselves do not need non-renewable resources (gas, oil, coal, etc.) to operate.
Solar Water Heater
There is also a type of solar energy that is so common. This type is called a solar water heater. Such installations have a storage tank for warm water and are somewhat reminiscent of a boiler. Many buyers who see the price tag of a solar water heater will likely wonder why it is so expensive. Most research has shown that solar water heaters will actually cut energy costs in half.
These water heaters provide the same reliability and reliability as traditional ones. And when you can't get enough sun to power the unit, most have an auxiliary coil that is heated by diesel or gas, so you always have warm water.
Buying solar energy is a big investment for a private household. Therefore, understand the principle of operation of this device in order to determine which type is best for you. But having the necessary information, you will end up with a reliable, efficient, durable water heater that will pay for itself and save your expenses.