6 Marketing Trends You Need To Know For 2023. The market has changed a lot, which means that new trends have appeared that no one could have thought of a year ago. In 2023, internet marketing will change significantly. Before, for instance, Instagram social media marketers have only the opportunity to post a picture and sometimes videos. Now, in social media, there are hundreds of ideas you can implement and most of them come in 2021.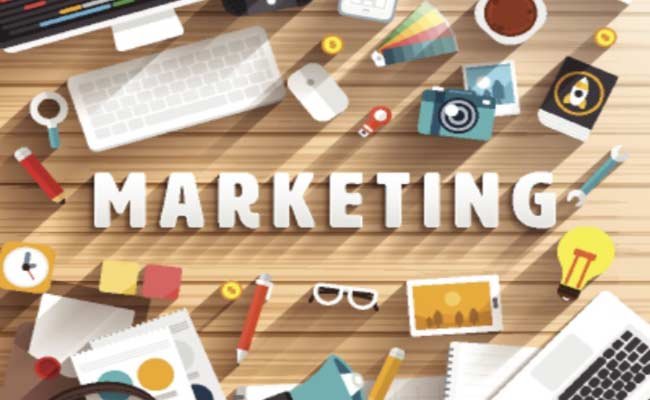 Digital marketing is something that needs to be in trend. Because marketing is like the trend itself. Every brand wants to be in the trend, and only branding, SMM, and digital marketing at will help the brand be trendy all the time.
Let's take a look at how the internet marketing market evolves in 2023.
6 Marketing Trends You Need To Know For 2023.
1. Video Content.
The competition is growing. We already know how to write the right text to sell the product, or how to write the right text which will tell people about your personality or about your brand. We also know how to make illustrations and infographics. But video content is a more difficult stage.
We know that making a quality video and video editing is not so easy, and not everyone is ready to invest time and money in filming yet. Of course, we are not talking about video bloggers or gamers, who do it like it is their job.
For example, you have a massage parlor. You can, of course, write a text about how well you massage, and what kind of professional work is for you. But it is better to watch a video where you will show: what your studio looks like, what is the atmosphere there, and how massage therapists work.
Even 30 seconds of video can contain more information than standard text. This trend comes after a Tik-Tok short video, after the same trend comes to Instagram, introducing the Reels, which gets more engagement than any post.
Plus, video content is good for SEO. We have noticed more than once that in the subject of our projects, on the first page of the issue, there are resources with videos. Sometimes it's even two videos per page.
2. Brand Face
We are already used to seeing brands without faces. You could see their website, products, and advertisements. But you have not seen who is behind all this.
Customers now want more openness. Show them your faces. And this is not only a photo of the CEO in a suit on the main page of the site. Tell about the team, show their photos, and congratulate employees on their birthdays on your social media accounts. All of this affects customer loyalty. Stay active on the social media of your brands. Nowadays, this is a part of SMM.
3. Influencers And Platforms.
In 2020, the number of reactions to sponsored posts has grown by 57%, the number of sponsored posts and collaborations with Tik Tokers by 130%, sponsored posts on Tik Tok have grown by 230%, the number of sponsored Instagram stories has grown by 23%, and the share of buzzers in the influencer market has increased by 9%.
So, this is everything about influencer marketing. Influence marketing is developing, and the development of blogging agencies and the emergence of a new type of influencers – gamers, streamers, and even virtual influencers – speaks in favor of this.
4. Sustainable Development.
Ecology is a current global trend in all areas, which will gain momentum every year. Sustainable development, conscious consumption, and renewable sources are not a set of slogans, but our reality.
Coca-Cola plans to reduce its carbon footprint and make production more sustainable, so it is testing a prototype paper bottle. Stockholm grocery store The Climate Store is the first in the world where prices depend on the carbon footprint of products: the less harm the product does to the environment, the cheaper it is. Valio launched a collection of recycled clothing to support new recyclable packaging.
5. Chat-Bots.
Chatbots are coming into our lives recently. Of course, we had chatbots before, but this was not so popular. Chatbots help us to create so-called conversations, which will help clients to communicate with the brand much easier.
Answers the most frequent customer questions;
Works 24/7
The sales department's workload and costs are reduced.
Businesses can transfer from 70% to 90% of communication with customers to chatbots. The chatbots automate communications from messengers to websites.
In 2020, even the World Health Organization launched a chatbot: a free service in English that provides information about the coronavirus and ways to stop its spread.
6. Voice Search
Voice search is a technology that allows you to search on the Internet by using your voice, the same way you send voice messages in messengers. For consumers, this method of searching has ceased to be just entertainment – people are getting used to it and are increasingly using it in everyday life.
"Hey, Siri" or "Okay Google" – this is getting more and more popular nowadays and many of us use voice search almost as much as we do with texts. 20% of requests to Google from a mobile phone are voice.
In 2021, over 45% of all searches will be performed through speech recognition technology. There are so many brands, which are already using voice search to improve their marketing strategy. For example, Domino's Pizza increases sales this way.
For instance, you can order pizza through Alexa, and this smart speaker is so common and popular in the USA. More than 38 million Americans are already using these technologies, and 65% believe they cannot be done without them.
And as always: content is king! Content marketing is still one of the most important trends, it envelops us everywhere every day in the media, on portals, social networks, smartphones, instant messengers, and on various video platforms. Moreover, it is becoming more and more significant.
It is worth considering all the previous tools and technologies in order to create truly useful, interesting, and engaging content that can win over an audience that is increasingly difficult to surprise. It is difficult but possible.